Step 6 : Collection and treatment of water
All of the water that comes from dewatering and treating the dredged sediment is collected in a holding basin from which it is pumped to a water treatment plant for treatment before being discharged into the surface water.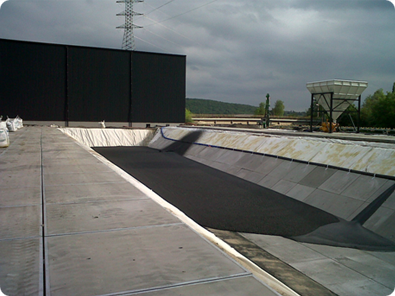 Following step : shipping areas for treated sediment
A question? Contact us.
Contact us

Need information?

Looking for a solution for your dredged sediment?

Contact us !
News