Step 2: UNLOADING, SCREENING, AND DEBRIS MANAGEMENT
The material that is dredged up is called dredged spoil or sediment and consists of a mixture of sediments and various outside substances (wood, scrap iron, plastic, etc.) lumped together under the term "debris".
Unloading
The sediment is taken by means of a mechanical shovel equipped with a long spike from the barges that are anchored at the unloading dock and dumped onto a first sorting unit that collects the debris in containers.
Screening
The sediment is then pumped to a second sorting unit (a screen with a finer mesh) in the treatment hall, where finer debris is collected. All of the debris is subsequently transferred to the appropriate processing lines or industries (disposal or recycling).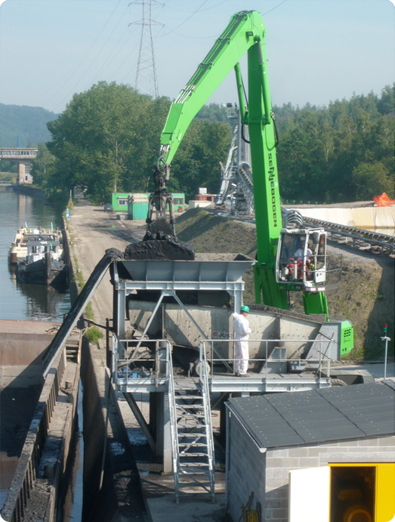 6000m3 holding basin
The overflow that is not absorbed by the treatment flow is diverted towards a holding area, that is, a 6,000 m³ watertight holding basin from which sediments can be taken up later on.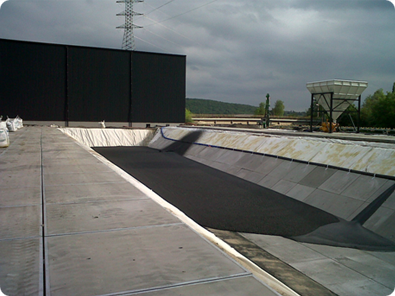 Following step : treatments
A question? Contact us.
Contact us

Need information?

Looking for a solution for your dredged sediment?

Contact us !
News